Go Virtual with our Training App!
Saint Louis Boxing Club now gives you the opportunity to train with us virtually!  Our new app is built to give you a comprehensive workout experience that is easy to access and affordable.
Program Details
The program consists of 5 workouts per week, including:
3 strength training workouts including upper body, lower body, and metabolic conditioning
1 boxing or kickboxing workout
1 active recovery workout (pilates or yoga)
Our training app also includes nutrition and wellness tips, ensuring you have all the tools to reach your goals.
All In One Virtual Training App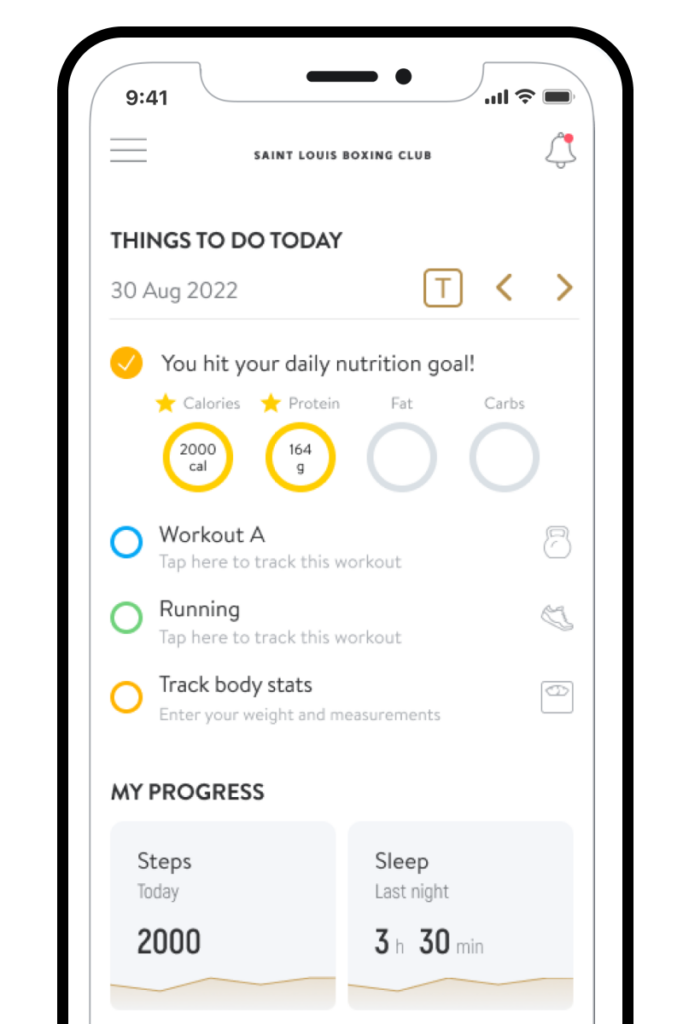 All 5 weekly workouts are uploaded every Monday, giving you the ability to plan your workouts around your schedule.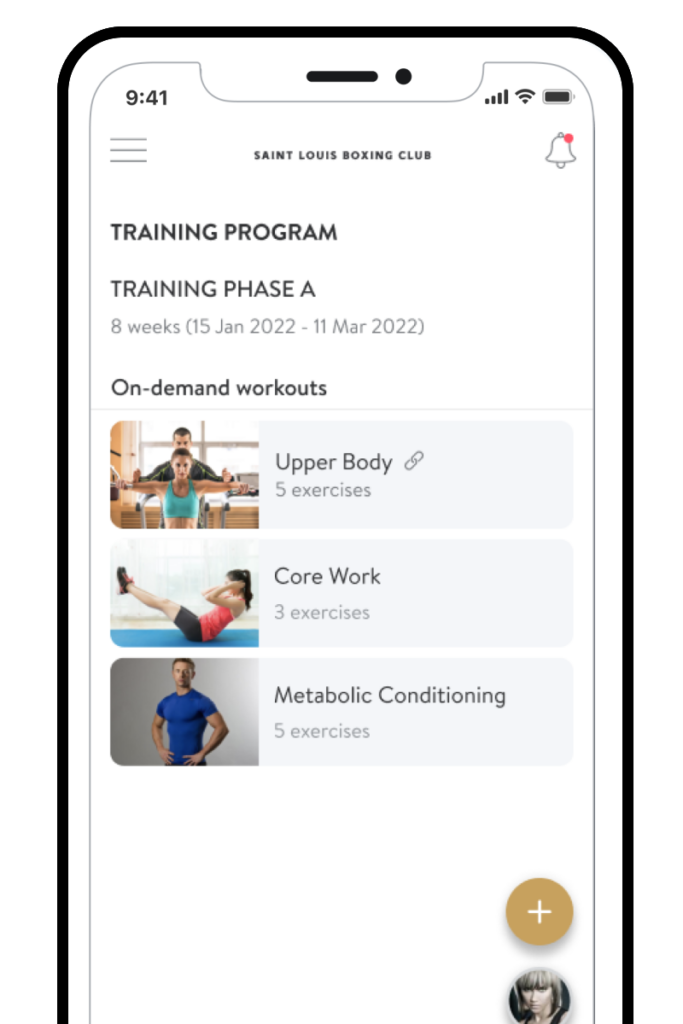 Take your training and nutrition plans anywhere.
Set health and fitness goals.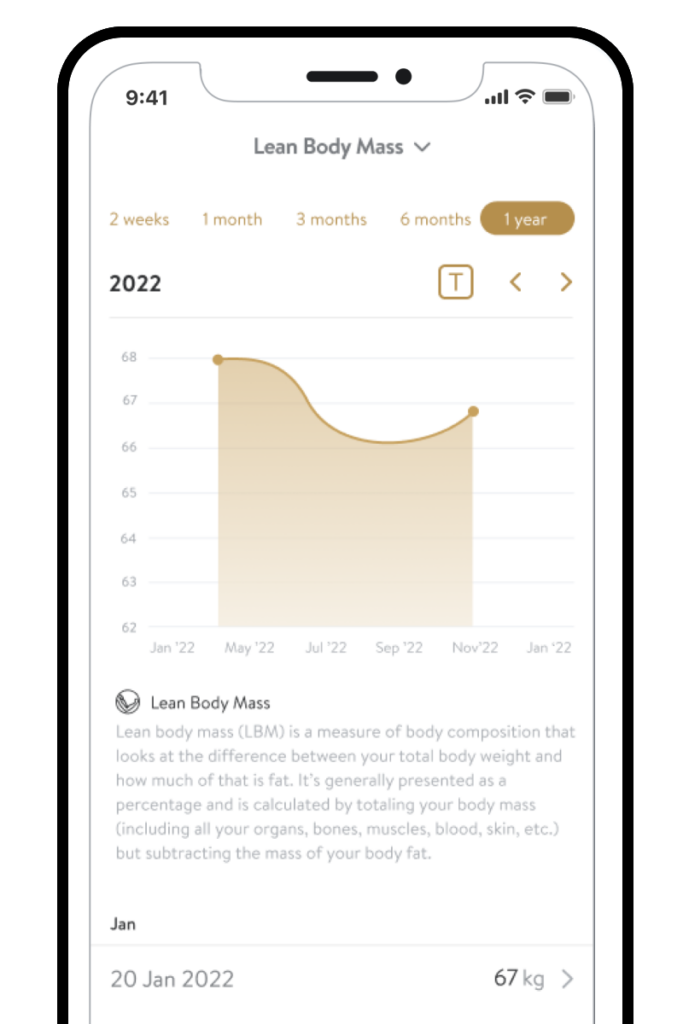 Track all your progress
in just one place.
Crush your goals with the support and encouragement of our online community.
7-Day Free Trial
All workouts are designed for all ability and fitness levels and can be done with minimal or no equipment. You can modify intensity up or down at your discretion.
The program runs weekly and starts fresh with new content every Monday, allowing you to do your workouts on your schedule!
The program is billed weekly at $5/week. There is no contract and you can cancel anytime.